Riparius Development is a diversified real estate development firm with expertise across all major asset classes.
Since 1984, Riparius Development has delivered a variety of projects, including office, hospitality, retail, and industrial developments. The firm's partners have also led mixed-use, student housing, and multifamily projects through the entire development life cycle. Riparius Development pursues opportunities in any location with promising potential.
Services
Riparius Development is a vertically integrated real estate development firm experienced in managing the full project life cycle. Riparius Development delivers its own projects in addition to providing consulting services for investments and developments.
Team
Michael McCarthy, President and Managing Partner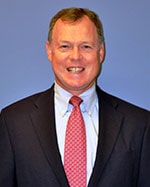 Michael McCarthy is the President and owner of Riparius Corporation, which is the parent company of both Riparius Development and Riparius Construction. Mr. McCarthy founded Riparius Development in 1984 and Riparius Construction in 1987.
Mr. McCarthy has also owned and operated engineering and telecommunications business throughout his career.
Mr. McCarthy is a graduate of Dartmouth College and holds an MBA from Columbia Business School.
---
Robert Hobson, Managing Partner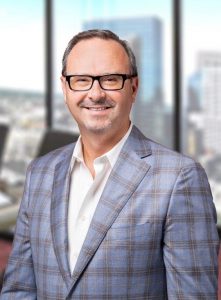 As a Managing Partner of Riparius Development, Principal of TideRock Ventures, and CEO of Hobson Enterprises, Robert Hobson has more than 20 years of commercial real estate development, construction, and finance experience. Mr. Hobson is responsible for overseeing development, finance, deal structuring, and relationship management with Riparius' institutional investors and partners.

Mr. Hobson's development experience includes student housing, retail centers, commercial office, select service hotels, residential land development, and senior living. Over his 20-year career, Mr. Hobson has worked as a development partner and consultant on over 4 million SF of mixed-use development, including his work as part of the SORA executive team that served as master developer of the Rowan Boulevard P3 project in Glassboro, NJ. This project encompassed over 650,000 SF of ground-up P3 university development with 1,100 beds of student housing, a Barnes & Noble university bookstore, The Whitney Center, a mixed-use international and honors college building with classroom space and ground floor retail, as well as a 129-key Courtyard Marriott hotel.
Mr. Hobson is a graduate of Towson University and holds a master's degree from University of Maryland, Baltimore.